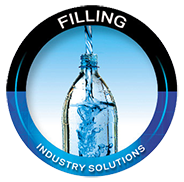 Whether your company is expanding filling production capabilities, modernizing existing lines, or designing a fill-line from the ground up, count on MAC Valves Inc., a global leader in filling industry valves, to keep your machines running smoothly around the clock and around the world. Proven to optimize cycle times and significantly improve fill consistency, MAC's Bullet Valve®️ technology offers speed, reliability, and cost savings.
For over 70 years, our innovative valve designs and rigorous testing procedures have helped our partners in the filling industry respond to the ever-changing consumer and industrial marketplace with reliable, cost-effective valves that perform exactly like well-designed valves should: MAC valves don't stick, last longer, are easily serviced, fill consistently, reduce variability, optimize cycle times, and ultimately save you money.
The MAC Bullet Valve®️ features and benefits:
Calibrated stroke valves for filling applications that DON'T STICK
Dependability with double diaphragm technology makes MAC valves last longer and perform better
Balanced design
High flow, highly-engineered design allows valves to easily handle high flow
Simplified changeovers minimize downtime and the cost of ownership with valves that are easy to install and maintain
Maximized output
Low wattage and leakage versions are available
The 2-way and 3-way configurations of the MAC Bullet Valve®️ cartridge are available in sizes 10mm, 14 and 21mm (up to 1.000 Nl/min) – with other modifications available.
MAC Bullet Valve®️Technology:  
MAC Valves meets the stringent demands of the filling industry with our proprietary Bullet Valve®️ technology which offers a balanced design and ease of service, both of which lead to consistent machine performance. Plus, our valve solutions are virtually unaffected by fluctuations in air pressure & contamination. MAC valves deliver high shifting forces, and repeatability, making them the clear choice in valve solutions for the filling industry.
Technical information for popular valve solutions for the filling industry:
MAC provides valve solutions for a wide variety of liquids and filling environments, including viscous, free-flowing, frothing, splashing, high-particulate concentration, high or low temperatures, and caustic products packaged in many container types and sizes.
If your business faces high ownership costs due to unreliable fill levels, decreased output, time-consuming and expensive changeovers, frequent equipment failures, or inflexible valving solutions, reach out today. As a trusted provider of custom solutions (over 100 patents and counting) to a wide variety of industries, we provide best-in-class valves for all our valued customers.
MAC Valves, Inc. is ready to help you meet your filling needs with an optimized solution Contact us today.