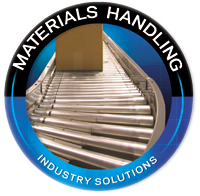 Materials handling equipment and conveyor systems, responsible for moving, warehousing, distributing, and disposing materials throughout the manufacturing lifecycle, are large capital investments. When they work well, they save your business time and money, increase production and help to meet demand efficiently around the clock.
MAC Valves, Inc., a global leader in air valve solutions for the material handling industry, provides reliable, highly-repeatable pneumatic valve solutions that increase conveyor speeds and decrease downtime, even in the harshest of manufacturing environments. MAC's balanced valve design is virtually unaffected by fluctuations in air pressure or contaminated air and is engineered to minimize friction and handle high-shifting forces with ease.
All of this means that MAC's valves last longer, don't stick, and you can count on our proprietary designs to keep your conveyor and materials handling systems running with the speed of your business.
Easy to service and maintain in both sortation & accumulation and diverting applications, MAC's pneumatic valve features and benefits include:
Wide range of flow rates
Variety of pneumatic connections
Electrical connections customized for your applications
Custom mounting solutions, reducing installation times
Available in AC, DC, and energy reduction circuits
In sortation & accumulation materials handling systems, the advantages of MAC's valve solutions include:
Available quick mount options
Integral push-to-connect fittings
Airflow solutions for all application requirements
Low wattage solutions, including energy reduction circuits
Consistent operation regardless of inlet pressure
In diverting materials handling systems, the advantages of MAC's valve solutions include:
Improved sort accuracy
High-speed actuation times
Custom actuator interface
Long life modifications
Learn more about the technical specifications for our materials handling valves:
We look forward to helping you design a high-performance conveyor system or discussing reliable valve solutions for your current materials handling system. MAC's valves operate efficiently and reliably, adding value to your business and ensuring the flow of materials through your supply chain. Reach out today or  download our materials handling brochure, and let's keep your materials moving at top speed.