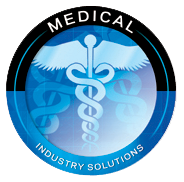 MAC Valves, Inc. is a global leader in pneumatic products and solutions. Our standard products and specially modified solutions offer distinct advantages for applications in the Medical Industry. Our complete technical solutions manufacture increased reliability, equipment optimization and innovative designs.
MAC's product designs offer technical advantages for the following medical applications: Oxygen Concentrators, Massage Therapy, Therapeutics, Healing Aid, and Hospital Beds. The most common types of valves used are Small 3-way, Small 4-way, Bullet Valve®, and Proportional Pressure Controls Valves (PPC).
The development of medical technologies is one of the largest growing industries in the world, demanding innovative and proven reliability. Solenoid valves are essential in many facets of health care including hospital room applications, home care devices and physical therapy. Mobility, packaging and low noise functionality are also crucial factors.
Some of our benefits include:
1. Standard and custom solutions available for your most demanding pneumatic medical applications
2. Energy efficient and low noise compact solutions for hospital and personal home care
3. High flow, repeatability and oxygen compatible with extremely low leak rates