Hazardous Locations Technology
MAC's extensive line of valves approved for Hazardous Locations is distinguished by its industry leading technology and legendary reliability.  Available in 2-way, 3-way and 4-way configurations, with flows up to 175 Cv and having globally recognized approvals, MAC has a valve solution that will bring value to your application.
Explosion Proof


Small/large 3 way valves




Small/Large 4 way valves




Pulse valves

Intrinsically Safe


Bullet valves®




Small/large 3 way valves




Small/Large 4 way valves

Approvals


Approvals Matrix




Approval documents



Other Resources


.




.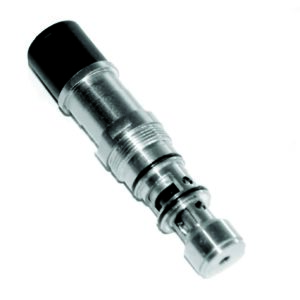 Quickview
Products
14mm Bullet Valve®
MAC Advantage Features:
2-WAY (BV214) AND 3-WAY (BV314) CONFIGURATIONS AVAILABLE
VERY FEW PARTS
LONG LIFE LIFTING SOLENOID
ONE PIECE POPPET / ARMATURE
BALANCED DESIGN
SOLENOID ISOLATED FROM CONTAMINATED AIR
UNIQUE MOUNTING
The BV14 represents yet another evolution in air valve technology from MAC. The Bullet Valve® utilizes "lifting" solenoid technology. The MAC "lifting" configuration is unique, however, in that the valve maintains a balanced design - a signature feature of a MAC valve - shifting forces are consistently high and response times are repeatable regardless of inlet pressure fluctuations. 2-way and 3-way configurations of the BV14 cartridge are available.
Application, Installation and Service Precautions
Cv (Max):   Up to 0.24 Cv
Configurations:  Cartridge
Click  on image to download our  Bullet Valve® Catalog