Explosion Proof
Explosion proof is one of many protection techniques used in hazardous locations. This protection technique prevents the propagation of an explosion from inside the solenoid cover to the outside environment. Our explosion proof line up offers many of our best selling and performing valves.
Approval Documents
35 – MV Series
US Approval
CA Approval
ATEX Approval
IECEx Approval
56-65- Series
US Approval
CA Approval
ATEX Approval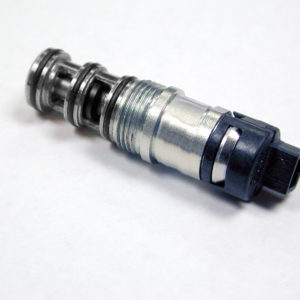 Quickview
Products
10mm Bullet Valve®
MAC Advantage Features:
2-WAY (BV210) AND 3-WAY (BV310) CONFIGURATIONS AVAILABLE
VERY FEW PARTS
LONG LIFE LIFTING SOLENOID
ONE PIECE POPPET / ARMATURE
BALANCED DESIGN
SOLENOID ISOLATED FROM CONTAMINATED AIR
UNIQUE MOUNTING
The BV10 represents yet another evolution in air valve technology from MAC. The Bullet Valve® utilizes "lifting" solenoid technology. The MAC "lifting" configuration is unique, however, in that the valve maintains a balanced design - a signature feature of a MAC valve - shifting forces are consistently high and response times are repeatable regardless of inlet pressure fluctuations. 2-way and 3-way configurations of the BV10 cartridge are available.
Application, Installation and Service Precautions
Cv (Max):  2-Way up to 0.08, 3-Way up to 0.09
Configurations:  Cartridge - Manifold:  Non Plug-in
Click  on image to download our  Bullet Valve Catalog