LIQUID BULLET VALVE®
The MAC Advantage Features:
AVAILABLE IN 2-WAY AND 3-WAY CONFIGURATIONS
NON-WETTED SOLENOID
ACCURATE AND REPEATABLE DOSING
D-FLEX™ TECHNOLOGY
RELIABLE OPERATION IN EXTREME ENVIRONMENTS
The Liquid Bullet Valve® (LBV) is the latest design innovation from MAC. With fast response times, reliable shifting forces and repeatable results – due to its patented balanced design – the MAC LBV is ideal for applications that demand reliable, low-leak performance. The LBV performs with both gas and liquid*, and is engineered to perform at the highest level throughout its life. The MAC LBV employs D-Flex™ technology to provide an exceptionally tight seal; preventing leakage and saving you product and money.D-Flex™ technology also allows the LBV to last longer and perform stronger in the toughest applications. With fewer wear points than traditional valve technology the LBV is designed to last.
*seal compatibility testing may be required
Check out our latest MAC Valves Advantage video focused on Micro Dosing or click  on the image below to download our Liquid Valve Flyer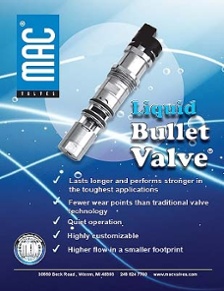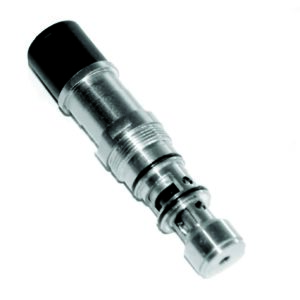 Quickview
Products
14mm Bullet Valve®
MAC Advantage Features:
2-WAY (BV214) AND 3-WAY (BV314) CONFIGURATIONS AVAILABLE
VERY FEW PARTS
LONG LIFE LIFTING SOLENOID
ONE PIECE POPPET / ARMATURE
BALANCED DESIGN
SOLENOID ISOLATED FROM CONTAMINATED AIR
UNIQUE MOUNTING
The BV14 represents yet another evolution in air valve technology from MAC. The Bullet Valve® utilizes "lifting" solenoid technology. The MAC "lifting" configuration is unique, however, in that the valve maintains a balanced design - a signature feature of a MAC valve - shifting forces are consistently high and response times are repeatable regardless of inlet pressure fluctuations. 2-way and 3-way configurations of the BV14 cartridge are available.
Application, Installation and Service Precautions
Cv (Max):   Up to 0.24 Cv
Configurations:  Cartridge
Click  on image to download our  Bullet Valve® Catalog